Each year, people analyze the quality of the field vying for movie awards. They proclaim whether it's a "good year" for The Oscars.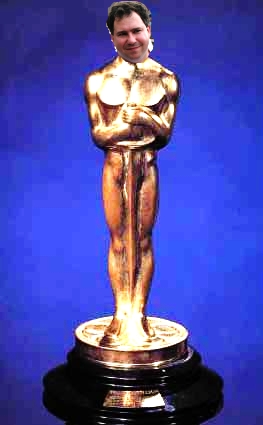 I think 2012 will go down as one of those years which people will say that the field for The Brians – my yearly awards for the movies I see in the theater – didn't have a lot of depth, but it had plenty of quality.
Seven movies have qualified for the 2012 edition of the awards, five fewer than last year. The nominees are "Argo," "Skyfall," "21 Jump Street," "The Lorax," "Wreck It Ralph," "Fun Size" and "Diary of a Wimpy Kid: Dog Days."
As you can tell, the majority of my movie attendance came with my daughter, not my wife, in 2012. I don't really know why. I guess we just had a busy year and never found huge motivation to see the many movies we considered, but didn't seem worthy of a night out.
Looking back at the 2012 releases, I think "Lincoln" really ranks as the only regret. Probably "Ted" as well, but everything else we considered didn't push my buttons. Far too often, we simply figured we could watch the latest romantic or stupid comedy on Netflix.
I guess that makes this year's winners even more special. They had that quality which convinced my lazy and cheap self to actually go outside and interact with other people.
Best Supporting Actress: Judi Dench, "Skyfall." Dench rose above the typical criteria for this award – pretty eye-candy or wacky sidekick) with her final performance as M in this thriller. She gave the role the humanity and bite it needed in this new era of 007.
Best Supporting Actor: Alan Arkin, "Argo." I almost honored the entire supporting cast of "21 Jump Street." From Rob Riggle to Nick Offerman to Ellie Kemper, that film populated the background with an all-star troupe of comic actors. But Arkin made the hostage drama much more believable (even though it's a true story) and, like Dench, provided the humanity to elevate the tension.
Best Actress: Peyton List, "Diary of a Wimpy Kid: Dog Days." I had trouble with this one since the non-tween movies had male-dominated casts. I considered not giving the award, but thought the performance of List (who was not really a lead, but I'll elevate her for this) and Victoria Justice in "Fun Size" deserved consideration. List made the antics of Greg Heffley much more realistic.
Best Actor: Channing Tatum, "21 Jump Street." We know Ben Affleck can act. We know Daniel Craig has turned into James Bond. But we didn't know that Tatum could do comedy before this film. That's why he gets the nod. The movie could have been a horrible re-boot of an old television series, but a clever script and Tatum's strong performance made the difference. I hope he tries more comedies.
The Bridget: "Diary of a Wimpy Kid: Dog Days." This award just won't die. The movies I see with my daughter occupy a totally different space and deserve recognition. This is the second movie in this series to win the award. I really love how they have adapted these books to the screen.
Best Movie: "Skyfall." How can you not love Bond? I found "Argo" fascinating and gripping, but it still can't beat this franchise. From the up-to-date (and creepy) villain to the fight scenes and the improbably escapes, 007 commands the screen at all times. I can't wait for the next one.